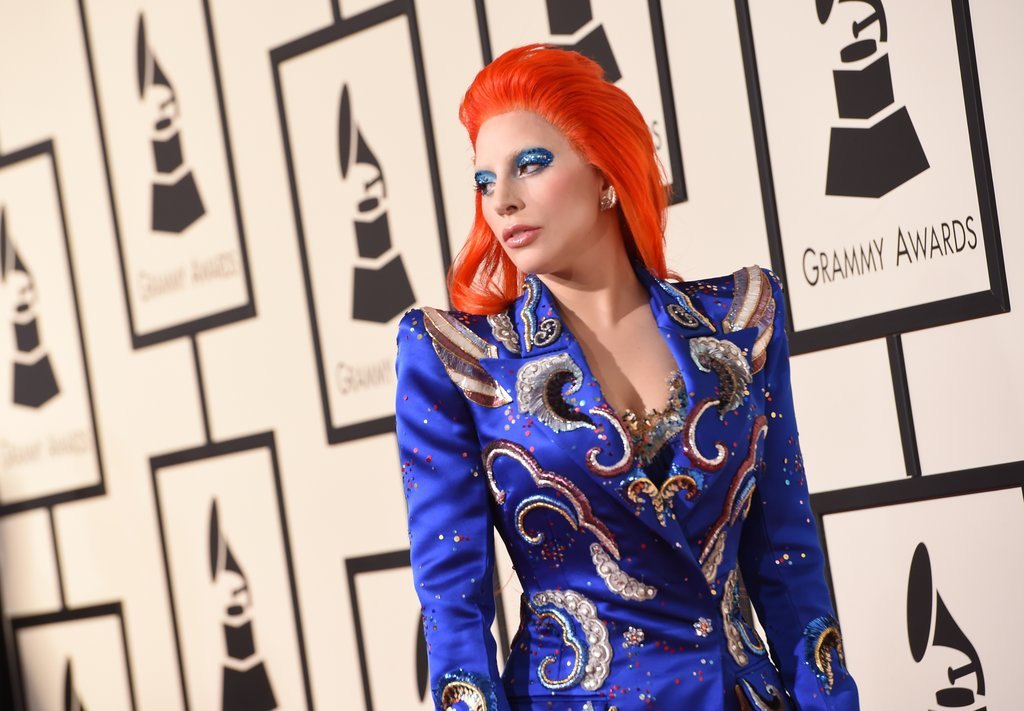 Some people won, some people lost. I don't really watch it for the awards because people I like rarely win. I feel like Ozzy Osbourne in that one commercial when he asks, "What's a Bieber." I don't know, Ozzy. I don't know.
Lady Gaga was doing a tribute to David Bowie though and I wasn't going to miss that. Especially when the photos started making their rounds on Twitter. Goodbye X-Files and Lucifer, hello commercialized awards show. The things I do for glam rock.
The tribute has been met with some heavily mixed reviews. I personally thought it was decent. Not my favourite thing ever but also not awful. It sadly was a glorified advertisement for Intel, which was definitely a slap in the face of Bowie and his family (Duncan Jones had some things to say…). Gaga's white suit (Marc Jacobs) was compared to Vegas era Elvis. I can see that. I also saw a little of Angie Bowie. The close-ups showed embroidery depicting various images spanning Bowie's career. The performance had some of Bowie's own team behind it with Nile Rogers on guitar and Kansai Yamamoto collaborating with Gaga on a tearaway cape. At the end of the day it was the work of a fan, which Gaga is.
There were of course other people there. In fact, Alice Cooper was there! That made me rather giddy. He still looks like the baddest Satan-worshipping vampire of all time. His new supergroup band, Hollywood Vampires, did a little tribute (there were a lot of those this year) to Lemmy Kilmister and Motörhead. Amazing. Any one of those old gents could have drank the entire audience of the Grammys under the table.
Nothing terribly impressive going on fashion-wise. It should go as no surprise that my favourite ladies were all sporting pieces from fashion's powerhouses. Thumbs-up to the top 5, in no order.